Excursion
to the Reztsoff
metalwork plant
Come visit our Reztsoff metalwork plant we will show the production process with precision to the smallest details
It is better to see once
than to hear a hundred times!
Come visit our Reztsoff metalwork plant — we will show the production process with precision to the smallest details.
Sign up for a guided tour
or just call us:
We offer you the following option of visiting our plant:
MEETING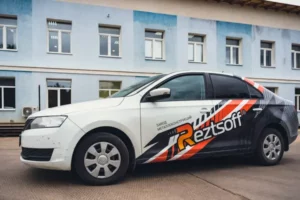 We will meet you:
at the railway station in Kovrov: 2 hours from Moscow to Kovrov by The Lastochka intercity train; 8 runs per day
at the railway station in Shuya: 3 hours from Moscow to Shuya by The Lastochka intercity train; 3 runs per day
at the Ivanovo airport : 1.5 hour by plane from the airport Pulkovo St. Petersburg to Ivanovo; 1 flight a day
OFFICE
Meeting in the office with the manager
PRODUCTION AREAS
A visit to the production areas, getting acquainted with the production control systems.
METAL STRUCTURE PLANT
A visit to the production areas, demonstration of the equipment, the records system and quality control.
LUNCH
Accommodation in Grand Hotel – the best hotel in the city
DEPARTURE
We will provide you with a transfer to the railway station or airport.
SHUYA – A WALK THROUGH THE CITY
You will have the opportunity to take a stroll along the city and enjoy our sights.
Taking a guided city tour will bring you an unforgettable experience
On the excursion you will get acquainted with the most visited attractions of Shuya:
City government, built in 1806, today it is the Shuya local history museum;
Shuya trade scales , built in 1820, the unique ones in central Russia;
the mansion of manufactory adviser Mikhail Pavlov with a three-march staircase, a staircase safe, front halls, 27 rooms, Venetian mirrors and park statues;
Shuya Arbat – a pedestrian street in the city center with historical buildings such as: Merchant Center, shopping arcade, merchant Listratov's grocery store, houses of the following famous merchants: Kiselev, Peshchin, Kuznetsov, Kokovin and Ershov;
the main attraction of the city is the Host Resurrection Cathedral with a 106-meter bell tower and a climb to the observation deck;
the water tower and Hotel London;
Literature Garden Square.
We will take great pleasure in introducing you to our brands, since there are already five of them there!
The Cheese factory "Behind glass" holds cheese tasting events. Also, there is an opportunity to purchase cheese factory products along with sauces for home-made cheeses;
Vasilievsky gingerbread boutique,where gingerbread is made according to the old-time recipes of the famous trading village;
Eco-farm "Shuya berries" – natural jams, smoothies, confiture and marmalades;
Beverages tasting event at the Shuya Vodka plant – there is an opportunity to purchase products at prices from the manufacturer;
Pleasant shopping at the Cotton mill "Shuya cotton chintz" (bed sheets, dining sets, towels, blankets, bedding and many others)
Ivanovo region, Shuisky district, Ostapovo village, Zelenaya str., 79-F. Zip: 155908
+7 903-889-74-55 (from 9:00 to 17:00)
welcome@reztsoff.ru