Reztsoff Metalwork Plant organizes guided tours for schoolchildren and students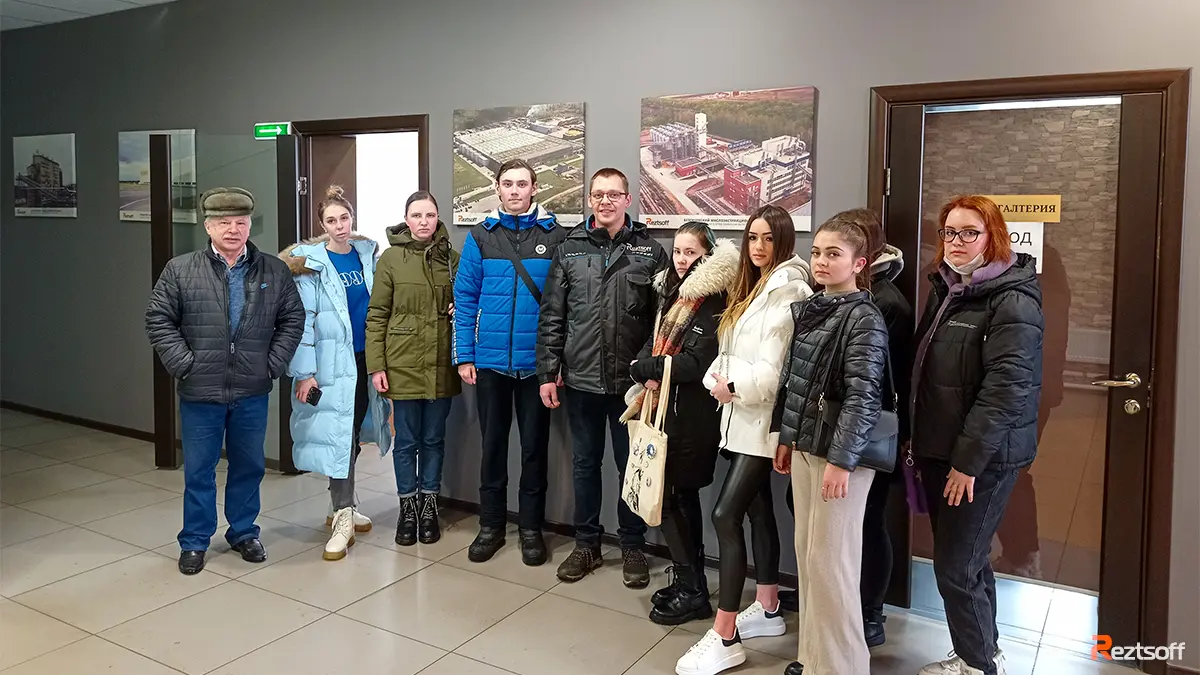 The Reztsoff Metalwork Plant organizes guided tours for students of secondary vocational (College of Further Education) and higher education of the Ivanovo region.
The purpose of these excursions is to introduce the young generation to the history and activities of the enterprise. Such excursions can help with the choice of a future profession.
The first excursion was attended by students of the Department of Technology, Economics and Service of the Shuya branch of Ivanovo State University. Before the start of the excursion, the students were instructed on the safety of their stay at the enterprise.
During the tour of the plant, students got acquainted with the history of the company, areas of activity and implemented projects. Students saw a video dedicated to the construction of the Oil Extraction plant "Sodruzhestvo" in the Kursk region. This is one of the company's existing construction projects.
After that, the students visited the Reztsoff Metalwork Plant. At the plant, they saw the process of manufacturing metal structures, got acquainted with the plant sites and equipment.
The Blanking shop is equipped with semi-automatic KMT 700 KDG and BOMAR band saws, CNCSG300 and VOORTMAN V304 CNC thermal cutting machines, VOORTMAN V600 CNC drilling machine.
Welded I-beams manufactures area equipped with VOORTMAN BLEB 1200/800 line.
Assembly and welding areas,
The paint area of the finished metal structures, equipped with a shot blasting machine.
The participants of the excursion thanked the organizers of the event for the opportunity to visit the modern production. Тhe guided tour left only positive emotions.